Leadership Pathways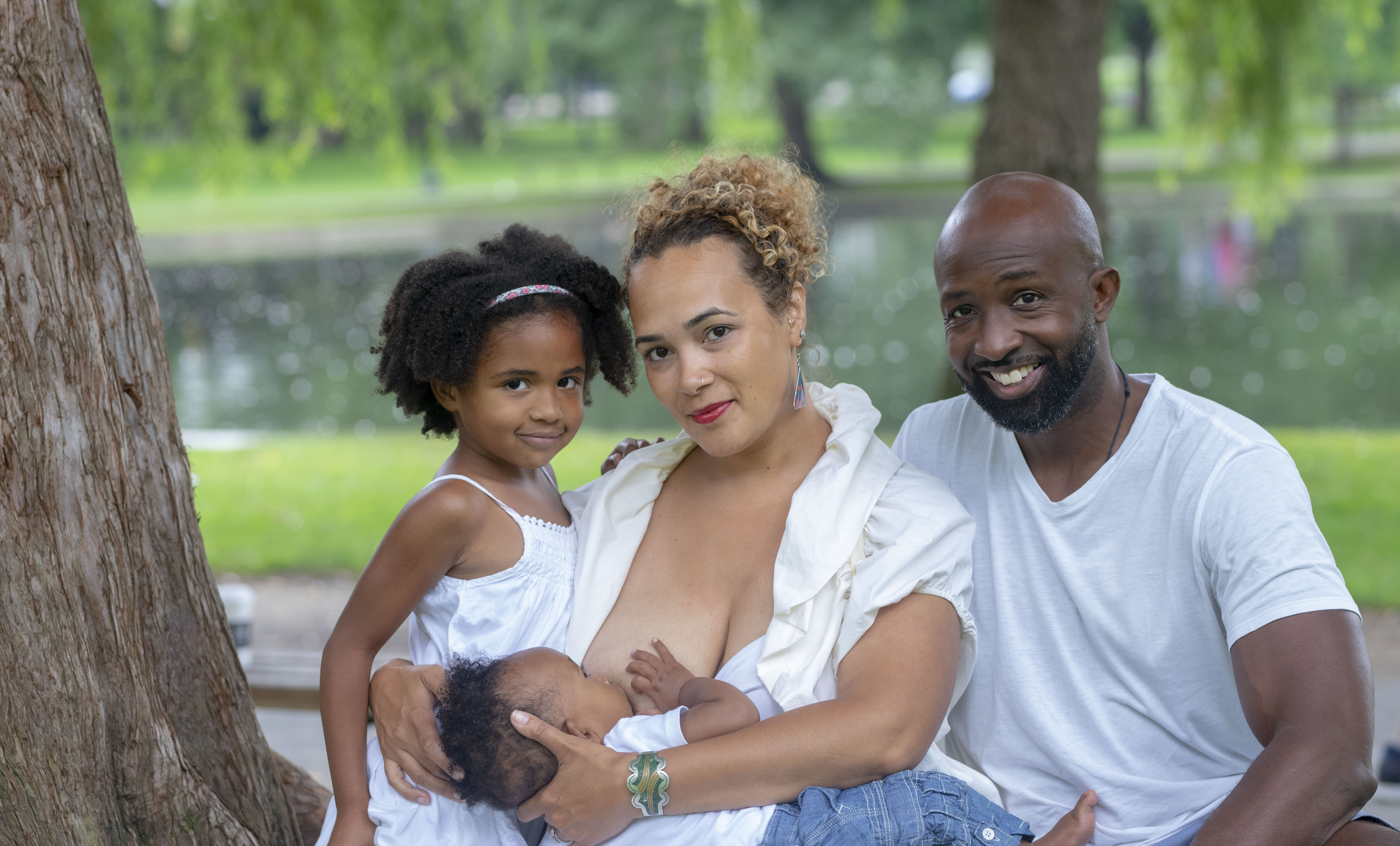 The Boston Breastfeeding Coalition supports individual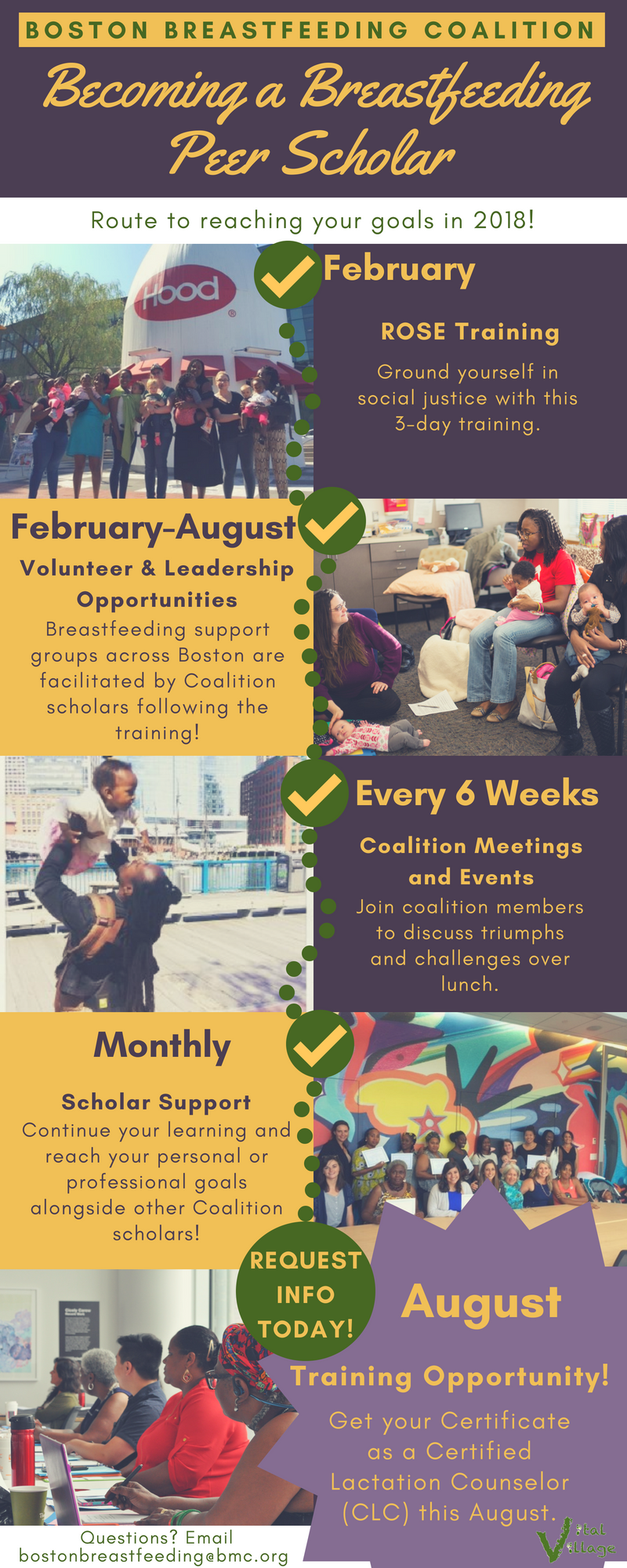 community leaders in developing their skills as lactation support professionals in order to increase breastfeeding support access across Boston and offer professional development pathways for community leaders.
Since 2016, Vital Village Network has offered nearly 80 service-learning scholarships to community members to receive hands-on training in lactation support and real-world experience volunteering at breastfeeding support groups and Baby Cafes in Boston.
Pairing the training with a 6-month volunteer commitment, volunteers are able to directly apply their new skills and knowledge with families who are seeking breastfeeding support in the various
groups
across the city of Boston. Off-setting the cost of attending these trainings allows those community members who may be interested in becoming professional lactation support specialists, like Certified Lactation Counselors (CLCs) or Internationally Board Certified Lactation Consultants (IBCLCs), but may not have the means of accessing this type of education, the opportunity to do so in a supportive environment.
We encourage all levels of lactation support - from peer-to-peer education to professional lactation consultants! We provide leadership pathways to increase the number of familie
s who have access to the breastfeeding support that is right for their particular needs.

The Boston Breastfeeding Coalition congratulates our scholarship recipients who have successfully completed the trainings, tests, and volunteer commitments. Meet our volunteers, here!