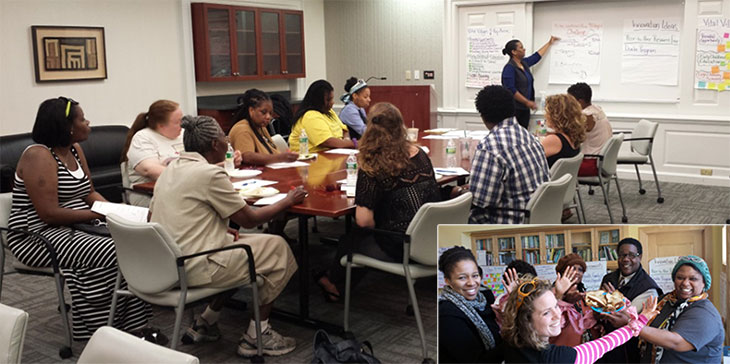 The Vital Village Community Partnership (VVCP) is a dedicated group of community residents advocating for healthier and safer neighborhoods for all children and families.
VVCP works to build on community strengths and focuses on projects that create opportunities for self-care and wellness, peer advocacy, addressing neighborhood safety, and improving social cohesion through child enrichment and family engagement.
Resident-led efforts through VVCP include weekly knitting and crochet social groups for residents to come together to focus on self-care. VVCP also developed prototype 'neighborhood kits' to encourage relationship building among neighbors and spread awareness of child enrichment resources. VVCP partners with community-based organizations to raise awareness and develop peer advocacy skills.
VVCP has an active, resident led, leadership Board that meets monthly and partners with numerous community-based organizations and coalitions.
Our Goals
Promote awareness of local resources
Build investment in enhancing the neighborhood
Build a stronger network of connections for families
Our Leaders
Maisha Harley
Soraya Harley
Rosalyn Johnson
Elizabeth Neely
Josette Williams
Our Collaborators
Countdown to Kindergarten
Thrive in Five
Boston Promise Initiative (DSNI)