Community Food Systems Fellowship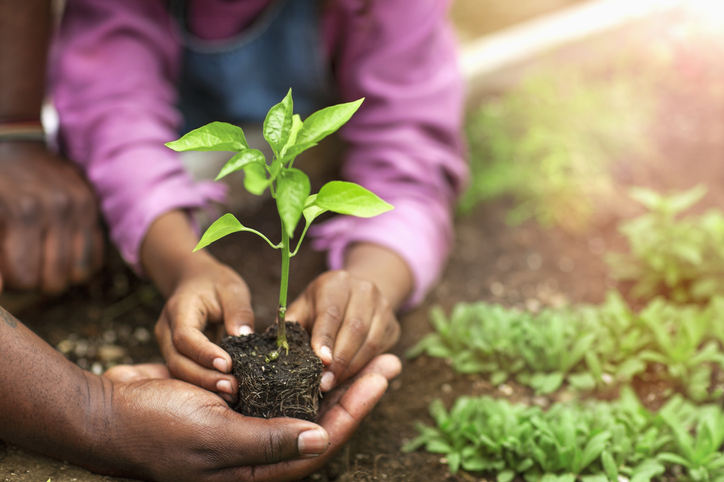 About the Fellowship
The Community Food Systems Fellowship is a leadership pipeline to increase opportunities for diverse leaders to build skills, capacity, and networks. Emerging leaders who are committed to food justice and equity should consider the Community Food Systems Fellowship. The fellowship is an opportunity to contribute to developing a roadmap for community-powered food systems and to learn how to better capture impact. The Fellowship is a good fit for those who are committed to:
working to develop resilient and equitable local food systems
community leadership, engagement, and the leadership of caregivers and families
food justice, nutrition justice, racial equity and social transformation
developing skills to measuring impact and success of local food systems
developing collaborative leadership skills
2022 Community Food Systems Fellows
Vital Village Networks is thrilled to announce the fourteen emerging local leaders that have been selected to participate in the 2022 Community Food Systems Fellowship program! This year's fellows include:
Yasmine Anderson
Black Women in Charge, Inc.
Indianapolis, IN
Mary Ann Buggs
Faith Food Fridays
Vallejo, CA
Tailor Coble
FRESHFARM
Washington, DC
Pampi D
Neighborhood Grow Plan
Holyoke/Boston, MA
Pantaleon Florez III
Maseualkualli Farms
Lawrence, KS
Julie Garreau / Wičhaȟpi Epatȟaŋ Wiŋ
Cheyenne River Youth Project
Eagle Butte, SD
Tevin Gray
Keepers Of The Garden CCTX
Corpus Christi, TX
Erica Hall
Florida Food Policy Council/Suncoast Sierra Club
St. Petersburg, FL
Jackie Leung
Micronesian Islander Community
Salem, OR
Steph Niaupari
Plantita Power,
Washington, DC
Ashley Rouse
Captain Planet Foundation
Atlanta, GA
Nakia Sims
Taylor Street Farm
Houston, TX
Kaitlyn Walsh
Land Access Alliance
Cloquet, MN
Michelle Week
Gx̌ast sq̓it (Good Rain) Farm
Portland, OR
Advisory Partners
Thank you to our advisory partners for their continued guidance and support of this program:
Kimberly Arnold, Black Church Food Security Network
Bing Broderick, Haley House
Lori Dorfman, Berkeley Media Studies Group
Kate Fitzgerald, Fair Food Network
Reann Gibson, Conservation Law Foundation
Nick Hernandez,

Makoce Agriculture Development

Geri Henchy, FRAC
Katherine Jacobs, FRAC
Megan Macaraeg, Beloved Community Incubator
Xavier Morales, The Praxis Project
Vivien Morris, Mattapan Food and Fitness Coalition
Krystal Oriadha, National Farm to School Network
Paige Pokorney, Share Our Strength
Ciara Segura, Mandela Partners
Maureen Silva, Mandela Partners
Patricia Spence, Urban Farm Institute
Lacy Stephens, National Farm to School Network
Sha'Von Terrell, Black Church Food Security Network
Amy Quichiz, Veggie Mijxs
For questions, please contact us at Lisa.Marquez@bmc.org. This program is supported by a grant through the Robert Wood Johnson Foundation.
Read more about the 2022 Fellowship Application process, including the Request for Applications and FAQ: