Meet Our Volunteers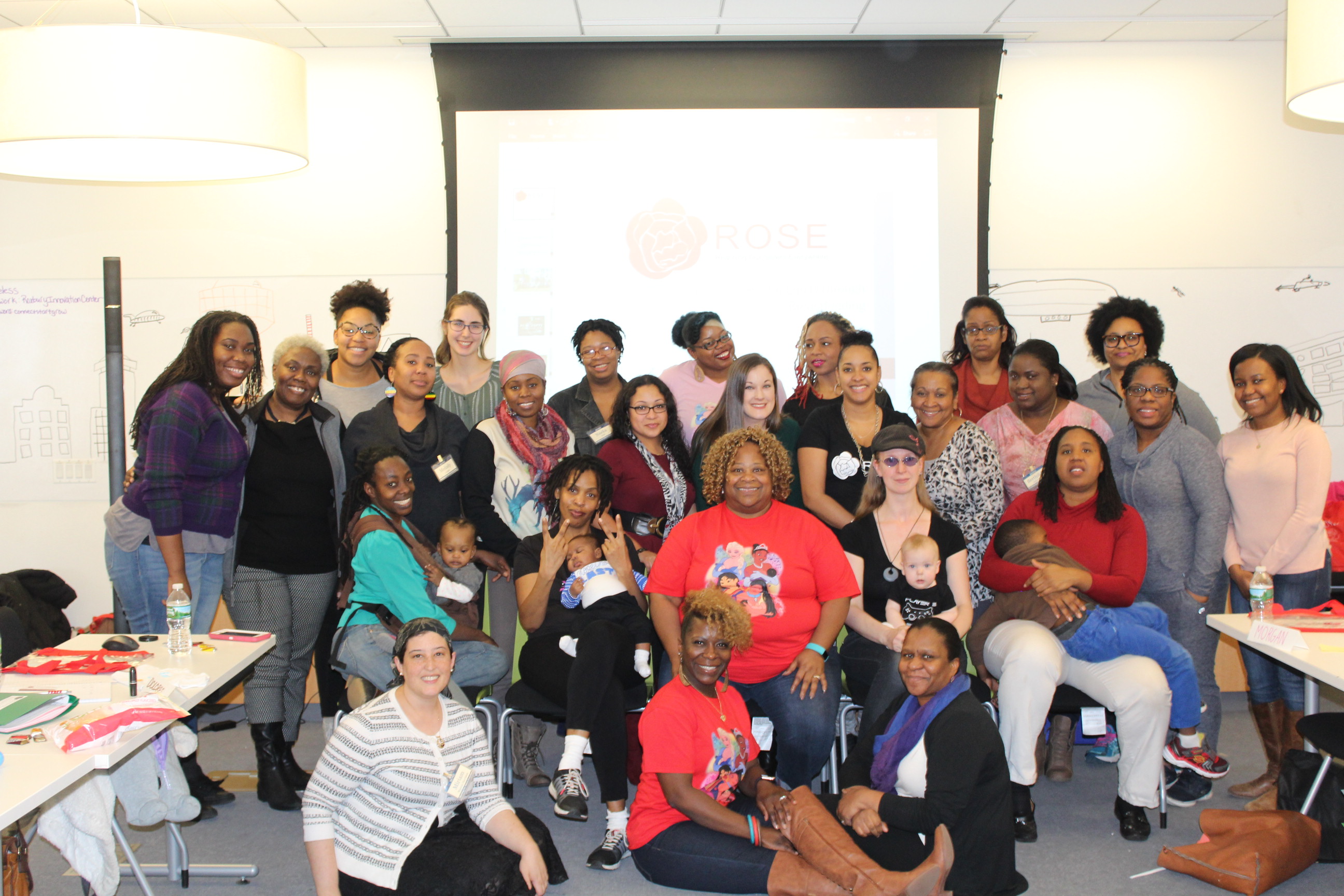 Adrienne Brown, Peer Counselor
I am a mother of three healthy brilliant boys. An interior designer and do marketing for small growing business. My interests are bettering the bond between black families: mother, father and child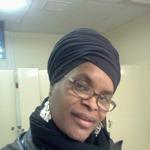 Amina P. Muhammad, Peer Counselor
I am a mother of 4, raised 6 altogether. I breastfed all four children.
I am a identical twin. I do spoken word. I also have worked in the area of early ed.and women who suffer from substance abuse with their children. I am a level two Reiki practitioner. I will studying to become a yoga instructor in spring 2018. I have seven grandchildren.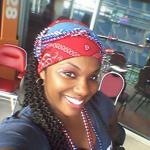 Aysia Wanner, CLC, Peer Counselor
Aysia currently serves as a WIC Peer Counselor in Fitchburg, MA and helps to coordinate the Baby Cafe there. She also uses her lactation counseling skills at the hospital. She volunteers at the BMC Baby Cafe twice a month.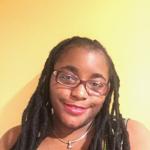 Castagna Lacet, Peer Counselor
My name is Castagna Lacet. I teach full time in the School of Social Work at Bridgewater State University. Before earning my PhD and teaching, I practiced as an MSW social worker in the areas of family violence as well as school support for families. I am bilingual in English and Haitian Creole and look forward to working with families in my community.
Haleemah Ahmad, Peer Counselor
I have worked in an OB/GYN office for many years. A few years ago I took a doula training course that awakened the birth-worker that has always been inside of me. As a student doula I have worked with wonderful families, and when they had questions or difficulty breastfeeding I had to point them in another direction. I am hoping to gain the knowledge and understanding to give the proper lactation support to my clients and my community. I am on an exciting journey to fulfill my dream of becoming an IBCLC, and Midwife.
Most importantly I am mom to two amazing daughters, one of which I breastfeed for 3 years.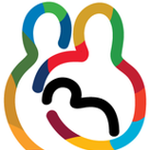 Jessica Gonzalez, Peer Counselor
My name is Jessica Gonzalez. I am a program coordinator at Smart from the Start. I work with Mothers who are expecting and others who have their child and need support around breastfeeding. I have a Bachelors in Social Work and plan to always have a career in the field of helping families.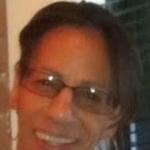 Joyce Clark, Peer Counselor
I was certified in 1998 as a Doula with the Cambridge Birth center. Through that experience I have kept my studies current and continue to support families. I feel committed to our communities and feel honored every time a family request my time.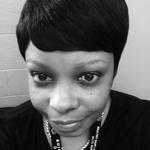 Lori Caiby, Peer Counselor
Hello, my name is Lori Caiby and I have been with the Healthy Baby Healthy Child Program/Boston Public Health Commission for six years. My role is Public Health Advocate II and coordinator for the Partners in Parent Program and Summer Enrichment Program. I work with pre-, post-, and inter-conceptual women and their families, providing advocacy and social support.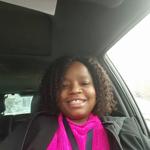 Myriam Guerrier, Peer Counselor
Myriam is currently a Patient Navigator at Boston Medical Center and has great experience working with and advocating for families in healthcare.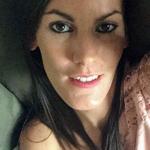 Nora Tague, Peer Counselor
My name is Nora.Two lovely girls Cecelia Jade and Sienna Pearl call me mama! They both nursed for 2 years and are now 3rd and 5th graders! I have a long history of non profit work with women in the Boston area; homeless, low income as well as those struggling with mental health and substance abuse issues. I currently work with recovering mothers and high risk babies in a residential setting. I am seeking further knowledge to share with my breastfeeding curious mamas!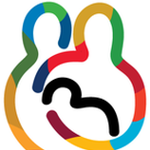 Rosangela Fuentes, Peer Counselor
I work for a non profit with low income families with children from 0 to 5 years, called Smart from the Start. Some of my clients have infants, would love to teach them about breast feeding.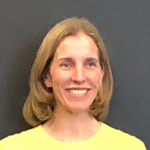 Sharon Adler, CNM, Peer Counselor
I am originally from Rhode Island, but now live on the North Shore with my husband and four children. I previously worked as a nurse-midwife before staying home to raise my children. In my spare time, I enjoy knitting, running and community volunteer work.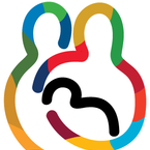 Brenda Lewis, Peer Counselor
My name Brenda Lewis, I was born in St Lucia. Moved to Boston 1986. I have been working with children from 0 months. I am a Birth Sister at Boston Medical Center and also a nanny. I enjoy what I do as a Birth Sister because I get to advocate for moms, including suggesting breastfeeding help.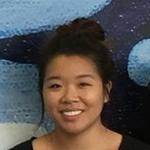 Celina Chan, RD, Peer Counselor
I am a Registered Dietitian currently residing in the Greater Boston Area. I work with families of infants & children in a NICU follow-up clinic as well as a clinic for children diagnosed with Failure to Thrive. I am passionate about supporting the health of children and their families!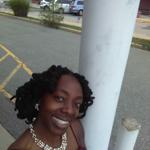 Dominique Bellegarde, Peer Counselor
I am a mother of four amazing, intelligent children who I have breastfed, currently nursing my 13 month-old girl. I am a determined lactation consultant who has a goal willing to work through it to accomplish.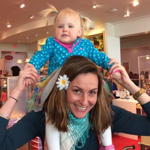 Emily Sylvester MS, RD, LDN, CLC
Emily provides nutrition therapy and breastfeeding education at Boston Medical Center and Brockton Neighborhood Health Center. She has worked in pediatric nutrition for over 6 years and has been a certified lactation counselor for over 4 years. Emily volunteers weekly at the Boston Medical Center Baby Café. In her free time she raises 2 young daughters and publishes a breastfeeding blog called nurturetalks.com (@nurturetalks).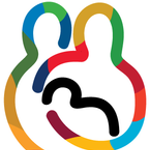 Jehovanie Robert, Peer Counselor
Hello my name is Jehovanie Robert and I am excited to work with the mothers in the community. I currently work for Boston Medical assisting pregnant mothers through their pregnancies and births. I have a strong desire to help mothers and infants and I am willing to volunteer to do so.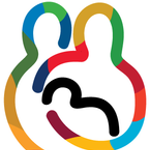 Ketsia Fevrin, Peer Counselor
I am currently working as a Pediatric Primary Care Patient Navigator at Boston Medical Center. I work with a lot of high risk patients and low-income families. I became interested in breastfeeding my first year working at BMC. We had a great program called The Nesting Clinic which provided breastfeeding support to our mothers in clinic, but unfortunately no longer. I thought it was a great resource for our families and I wanted to get the education to provide some support to the clinic and our families.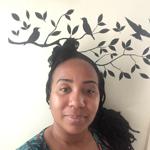 Melody Lopez, Peer Counselor
I'm a mother of 5 and a staunch breastfeeding supporter. I have nursed all of my children for over 2 years each and have happily provided breastfeeding support to all those who have asked me for the past 20+ years. It is my hope to be able to advise or teach in groups empowering others to do the same.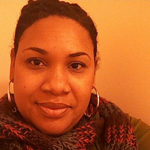 Regina Lewis, Peer Counselor
I am a lifelong Boston resident and have three amazing children, all of whom were successfully breastfed for a year- with the exception of my third, who nursed quite a bit longer. For more than 10 years I have worked in Health Care and have embraced my role as a hospice nursing assistant. I have been honored to be a caring and supportive staff member to both clients and their families. When I am not writing I enjoy music/movement, family building and being apart of St Mary's Church community in Dorchester where social justice and equality are demonstrated.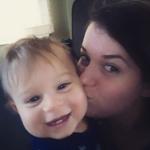 Sarah Todaro, RN, Peer Counselor
Hi, I'm Sarah! I'm a loving mother to two little boys. Currently, I am working as a nurse on a busy medical floor at a local teaching hospital. I enjoy reading science fiction novels, scrapbooking, writing, and attending live shows. My interests include maternal and infant health, holistic medicine and promoting breastfeeding.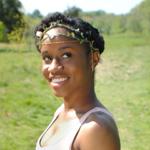 Stephanie Joseph, Peer Counselor
Stephanie "Be" is a 25-year-old power house. A Florida native who has earned the right to call Boston home, having lived here half of her life. She will share with you her admiration for both places and her love of Haitian culture in which her roots run deep. She carries with her a deep respect for her stories and a desire to know yours. She listens in a way that is genuine and pure, putting you all at once at ease. When she speaks she is kind, intelligent, and self-assured. As a middle child of 5, she naturally brings people together with her fun and positive spirit as well as her ability to see things from many perspectives. Specifically, she is inspired by the views of women in her community. Throughout her life she has been driven to empower herself, the women around her, and the divine that dances in all of us. Her ultimate vision is bringing together a tribe of women; to heal wounds, ease burdens, share hope, create joy, and transform the world. Her work as a Holistic Birth Advocate, Midwife Student, Certified Child Birth Educator, Female activist and Self- Learner of Life are only the beginning. She has so much to offer.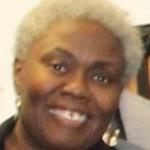 Vivian Izuchi, Peer Counselor
I have a MAT Degree in Elementary Education. I have more than 15 years of community outreach experience in Boston involving families of young children. I am the mother of 3 daughters who were all breastfed.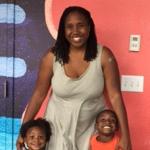 Waetie Sanaa Cooper Burnette​​, Peer Counselor
Waetie Sanaa Cooper Burnette has been elated to serve as a Rose Community Transformer, breastfeeding peer counselor, and blogger for the Vital Village community and Boston Breastfeeding Coalition since 2016. Waetie Sanaa is a few courses away from completing her Masters at Lesley University, focusing on early childhood education, learning through the arts, and lactation support for new parents. This educational experience, along with her five years of continuous breastfeeding of her two kids, have greatly informed her commitment to writing about parenting, educational advocacy and access, and women's health. She is passionate about sharing her experiences as a breastfeeding mom and encouraging other moms to make breastfeeding fit into their lives. When she is not working with breastfeeding moms, you can find Waetie Sanaa, and her kids, Nathanael, and Charlotte, building community at the Canopy Co-op: http://canopycoop.weebly.com/ Boston's first kid friendly housing co-op, which brings together so many of our family's life loves: cooking, nutrition, community, play, homeschooling, creativity, social justice, and service. You can read more about Waetie Sanaa's journey, here: http://www.lifetogethercommunity.org/blog/messy-but-whole-by-waetie-sanaa-kumahia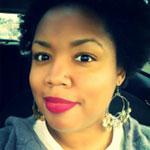 Amy Arrington, CLC
Amy was born and raised in Roxbury, Massachusetts. She currently works as medical assistant in an Ob/Gyn office. Amy also volunteers with the Boston Doula Project, which works to support reproductive justice by offering full spectrum services - including abortion and pregnancy loss support. She says that working with the Boston Breastfeeding Coalition "feels likes a puzzle-piece on the road to becoming a midwife."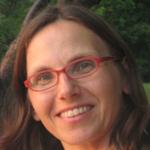 Christine Fischer-Rothman, IBCLC
I have a lifelong passion for everything having to do with birth, newborns and the formation of a new family. For the last 25 years I have explored this wonderful field professionally, from practicing as a physician in a NICU in my native Germany, internships with a homebirth midwife, researching and writing a thesis about "Kangaroo care for prematurely born infants" and becoming certified as trainer in NIDCAP "Individualized Developmental Care of Prematurely Born Infants". After the births of my boys and some time working from home I started teaching childbirth classes and worked as a postpartum doula. In 2015 I became certified as an IBCLC and love working in private practice as Lactation Consultant.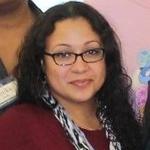 Cynda Pinto, Peer Counselor
I was born and raised in Boston. I am a mother of four and breastfed all of my children. I enjoy being a support person to other moms I know in the community. I attended the ROSE training because I wanted to be better prepared with resources and information for breastfeeding moms. I also speak Spanish fluently.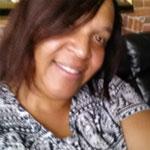 Jacqueline Evans, Peer Counselor
Jacqueline Evans is a Parent Partner at South End Family Engagement Network and also does Welcome Baby visits. Jackie is a mother of four and in the future plans to become a psychologist.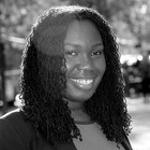 Lotachi Izuchi, CLC
I am a Licensed Massage Therapist certified in pre- and perinatal massage therapy, a prenatal and postpartum doula, and a Certified Lactation Counselor. I've been working with new and expecting moms and families for about 4 years now. I've worked with women during conception, birth and even loss, and I'm honored to provide support to women during this life changing time of transition into motherhood. After attending both the CLC and ROSE training, I feel prepared to serve women more fully during their perinatal time. Learn more about Lotachi's work at UbuntuMobileMassage.com.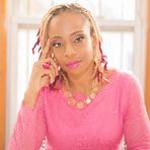 Katia Powell, Peer Counselor
Katia "HealthGuru" Powell is the CEO & Founder of Black Girls Nutrition (BGN), the 1st nutrition company for Millennial Women of Color to help break the cycle of dieting, lose weight, and connect with other dieters. They provide clients an experience that is social, fun, and easily integrated into daily life. Katia personally lost 200lbs with work as an Holistic Health Practitioner & Motivational Speaker. She has over a decade of experience in healthcare, as well as five years of Doctoral Studies with expertise involving the areas of obesity prevention, nutrition, food deserts, food access, and racial and ethnic health disparities. BGN's mission is to inspire black women & girls to make eating healthy and living a Healthy Lifestyle the "easy" choice and a priority in their life. Katia has been trained as a ROSE Community Transformer to provide breastfeeding support to parents as they navigate their infants' first nutritional experiences. "Our Health is our Biggest Wealth, and we must invest in our future, thereby passing on the assets of healthy living to future generations." -Katia Powell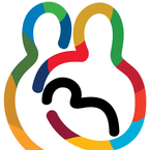 Kristal, Peer Counselor
Kristal was born in Dorchester, Massachusetts although she has strong family ties to Honduras. Kristal's mother and grandmother breastfed their children and she is proud to have carried on the tradition with her 3 children. As a mother and a peer counselor, Kristal knows how different each child can be and how important it is to learn different techniques for each unique baby.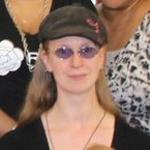 Linda Brennan, Peer Counselor
I'm a single mother who has been exclusively breastfeeding my daughter since June 22, 2016. I've learned so much from this experience, and from attending Baby Cafes and the Peer Counselor training. I hope to use this knowledge to help other parents.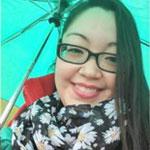 Madeline "Mimi" Tovar, Peer Counselor
Mimi is a proud mother of five. She is a passionate advocate for children's education, low-income families in her community, and now breastfeeding. Her favorite things to do are journal and drink coffee. Mimi is also an artist at heart and has studied Architecture at Massachusetts College of Art and Design. She speaks both Spanish and English and hopes that one day she'll find the time to learn the cool language of Japanese.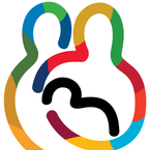 ​​Nneka Hall, Peer Counselor
Nneka is an Ordained Minister, a 2016 US of Women's Summit Nominated Changemaker, a Full Spectrum Doula (Birth, P.A.I.L., Postpartum, a. International Bereavement Specialist, a Community Centered Herbalist, a Crystal Healer, Uterine Health Educator, Certified Birth Educator in Training and a Pregnancy and Infant Loss Awareness Advocate. www.facebook.com/QUILT2014
https://sites.google.com/site/pailaunity/home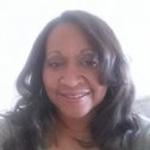 Vickey Siggers, Peer Counselor
Vickey is a wife, mother of two, grandmother of one, Mattapan Family Engagement Program Coordinator, Member of the Mattapan Food and Fitness Coalition, Mattapan Square Farmers' Market Manager, and Reaching Our Sisters Everywhere (ROSE) Community Transformer. She became a peer counselor to encourage moms, dad, and families and to share information about breastfeeding.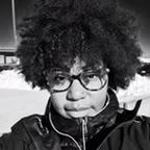 Ylisse Bess, Peer Counselor
I love music, having fun, and connecting with people. I am a full spectrum doula hoping to support my community through reproductive justice work. I want to provide breastfeeding support to my community so we can have healthy and happy babies and parents!
Other Volunteers
Berthilde Sylvestre, Peer Counselor
Celestina Jones-De Jesus, CLC, Peer Counselor
Danubia Camargos Silva, Peer Counselor
Dolores Cox, Peer Counselor
Isylah Haynes, Peer Counselor
Jenny Weaver, RN, IBCLC
Jillianne Porcher-Wells, CLC
Joanne Cotard-Wolff, Peer Counselor
Miriam Segura-Harrison, MD, CLC
Monica Johnson, Peer Counselor
Priscila Godoi, Peer Counselor
Sandy Sachs, Peer Counselor
Shetara Smith, Peer Counselor
Sunday Taylor, Peer Counselor
Timika Hopkins, CLC